After the success of their first book, Fabien ARCOLE & Eric BERTRAND are back with Mental Sweets 2. In this 190-page book, complete with numerous colour photos, the authors describe novel billet techniques, explain powerful mentalism effects that can be performed with minimal equipment (if any), and share extensive thoughts on mentalism as a performing art.
The first part discusses various techniques for peeking information written on a piece of paper. Compared with Mental Sweets 1, the novelty resides in the introduction of a link to a video illustrating the point of view of the audience. This should convince you of the effectiveness of the technique in question and it complements nicely the literary explanation.
In the second part, you will find 8 powerful routines, all aimed at the lonely and penniless mentalist. Lonely, because these effects require neither assistant nor confederate; penniless, because no material is required, except some papers, envelopes and pens.
The third part of the book is devoted to personal thoughts and views. You will learn among other things how to increase your credibility, how to reveal information in the most effective way or how to incorporate readings into your act.
If you liked the hard candies found in Mental Sweets 1, you will definitely appreciate the soft macaroons contained in Mental Sweets 2 !
Perfect-bound paperback, 190 pages printed in full colour, 6×9 inches.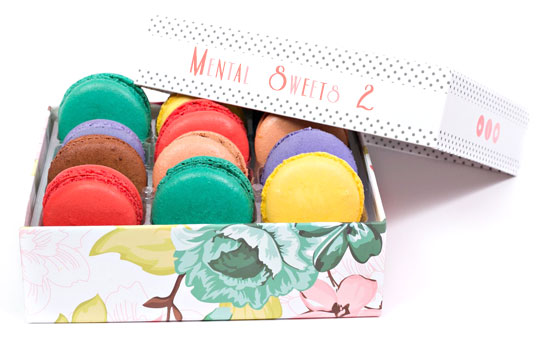 CHAPTER 1 – TECHNIQUES
Silent Peek
A technique for secretely reading the participant's billet, immediately after the switch, carried out with a maximum economy of movements.
Locked Peek
Secretly gain the information while the billet is locked in the mentalist's fist and apparently invisible.
Z Switch
A billet switch technique which makes it possible to clearly show only one paper in your hands when there are two.
CHAPTER 2 – EFFECTS
Radio Blue Suede Shoes
A unique combination of several existing systems allowing you to force the element of your choice (song, celebrity, place …) from a list.
Hollywood Silent
A message reading effect with mere billets (no envelopes needed) using the Silent Peek technique.
DR2D
A telepathy experiment (design duplication) between two spectators.
RPS Prediction
Predict the score of a Rock/Paper/Scissors (Roshambo) game as well as the winner.
Arcanum Locus
A « Living & Dead Test » routine in which the participant finds his own paper with a pendulum while the mentalist is able to guess the thought place.
Forger's Business
A drawing duplication routine with nothing but business cards.
Connected 2.0
A fabulous « Living & Dead Test » routine requiring only a few billets and a stack of envelopes.
Belline Numerology
A new take on the Pseudo-Psychometry effect inspired by the work of John Riggs.
CHAPTER 3 – THOUGHTS
5 ways to increase credibility
How to become a more credible mentalist: five recommendations.
Art of revealing information
Focus on the art of revealing the information, be it in a thought-transmission experiment or a prediction effect.
Mentalism, psychometry and cold reading
An essay on mentalism, psychometry and cold reading.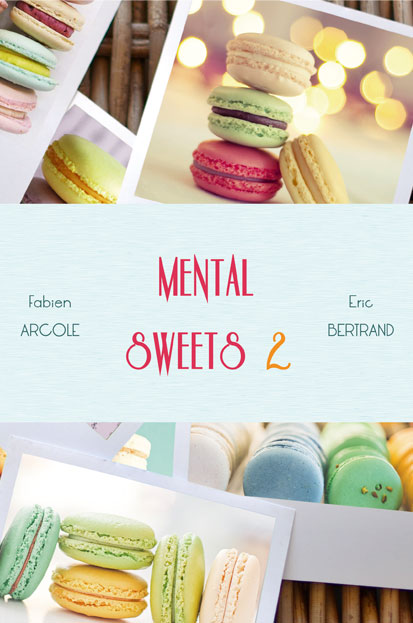 What they say about « Mental Sweets 2 »
Marc PAUL
Good mentalism is created by thinking. Fabien and Eric both have a real passion for mentalism which you can see by how they think deeply about their routines. This book also contains « Real Secrets »; secrets that will enable you to emotionally connect with your audiences on a level that you may not have ever achieved before. This really is a book of delicious Mental Sweets, a second helping, to devour and digest.
Julien LOSA
The work of Fabien and Eric on the « billet work » is always very intelligent. Their way of arranging and mixing techniques in their routines is refreshing and their vision is very interesting! The routines they offer are meticulous, full of small details that make the difference…